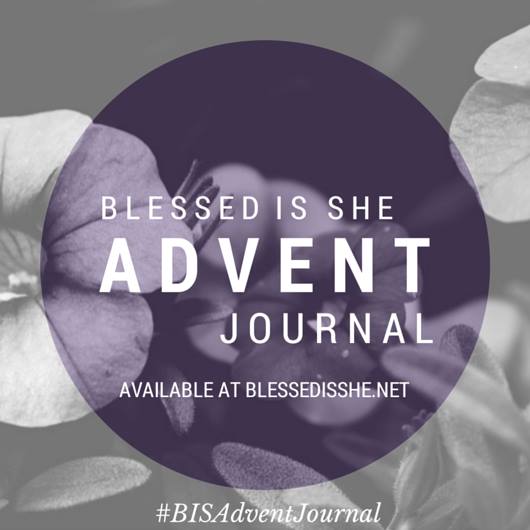 It is hard to believe that Thanksgiving is next week and that Advent starts the Sunday following! My goal for the last few months has been to spend more quiet time in prayer with God. That is not always easy to do with a house full of rambunctious kids but with some effort, I am able to find pocket of quiet to turn my mind to God.
As I mentioned before, being a part of the Blessed Is She ministry has really helped with my desire to spend more time reading scripture and listening to God. Now that Advent is almost here, I have mixed feelings about my goal. On the one hand, it is even more vital that I prepare my heart for the coming of the Christ Child. On the other hand, I know how crazy the Christmas season can be and it take a concerted effort to not get sucked into the chaos.
That is why I am excited about the tools I will be using to help me make a truly holy Advent. What's more, I want to share these items with a lucky reader who wins the RoL Advent Gift Package! Here is what you can win.
~ 1 ~
Blessed Is She Advent Journal
The first item is my Blessed Is She Advent Journal. Anyone that knows me also knows that I am a sucker for all things paper, especially journals. There is just something both soothing yet invigorating about putting pen to paper.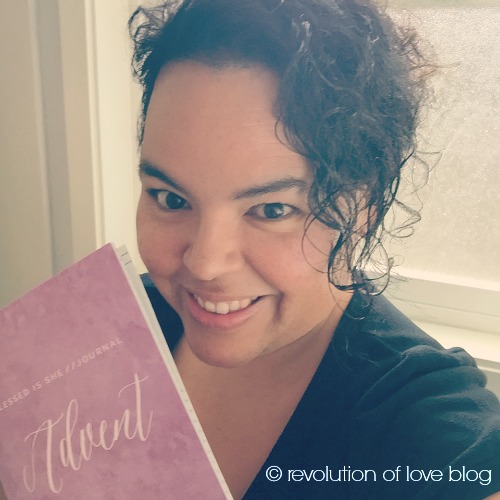 I just received mine in the mail and I can't wait to put it to use!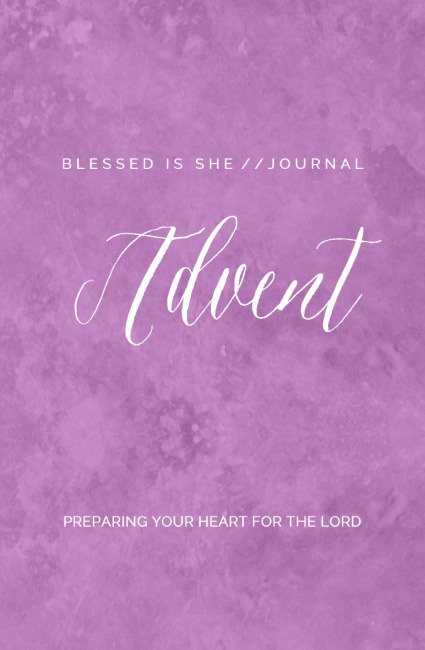 The BIS journal is perfect for daily prayer and scripture reading.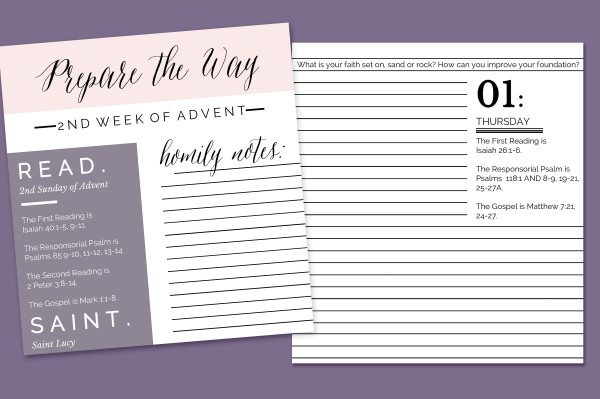 Included are reflections for all four weeks of Advent as well as guided reflection questions for every day of the Advent season.
You can order your own copy of the Blessed Is She Advent Journal here. (All proceeds will help fund the running of Blessed Is She, such as the email list and website hosting. All writers and editors are lovingly volunteering time, prayer and hours to the making of Blessed Is She.)
~ 2 ~
Icons & Candles
Anyone who knows me (and who has been to my house) also knows that Brian and I love icons! You'll find them all over our house. I'll admit that often when I pray in the morning it'll be in front of the computer monitor, especially if I am reading my daily meditation online, but sometimes I need to just shut every thing else out and quiet myself without any distractions. So either early in the morning before the kids are up or late in the evening when they are in bed, I will take out an icon to put myself into a prayerful state of mind.
I love the icons from Not of This World Icons.com, especially this mini icon (sized 2 1/2 x 3) of the Kazan Mother of God. Add to that my lavender scented tea light candle from PartyLite and my spirit is already feeling calm.
~ 3 ~
This Little Light Rosary
Next in my Advent arsenal is my rosary. I always find Advent a perfect time to reflect on Mary's humility, docility and openness to saying "Yes" to God without complaint. (All the things I struggle with!)
Although I have a number of fancy and sentimental rosaries, the ones I like to keep in my pocket and stash in my purse are the knotted rosaries.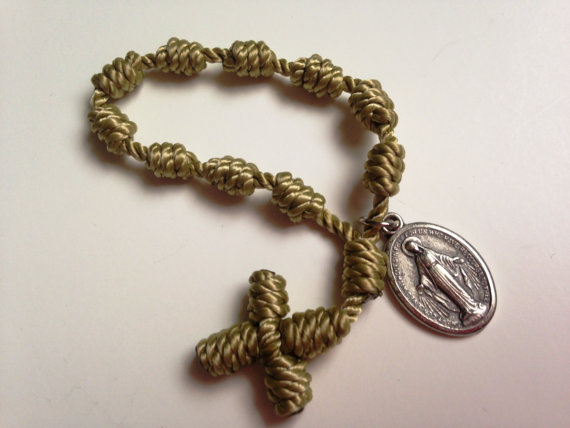 I especially like the ones made by Jenna at This Little Light Blog's etsy shop. I first purchased a finger decade rosary from her and I love it. As you may recall from last Wednesday, when I was having a bad day, a decade of the rosary (or even just a Hail Mary) always helps me to calm down and regroup. Even when I can't stop to pray sometimes just feeling it in my pocket is enough to get me to think before I explode at the boys' antics.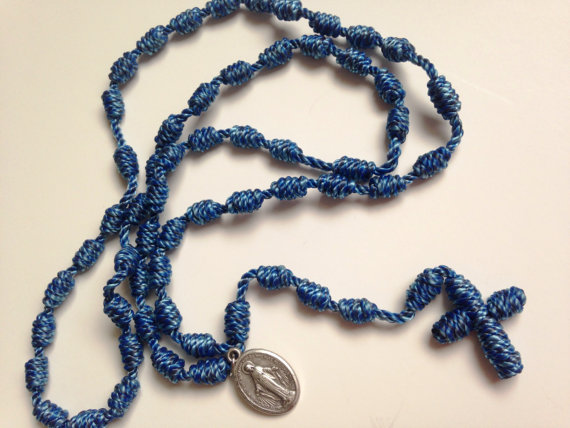 I ordered this pretty blue one as my Advent rosary. I always try to support other Catholic moms who are running crafty businesses from their homes. Jenna is a sweetheart and I asked her a couple questions so you could get to know her better.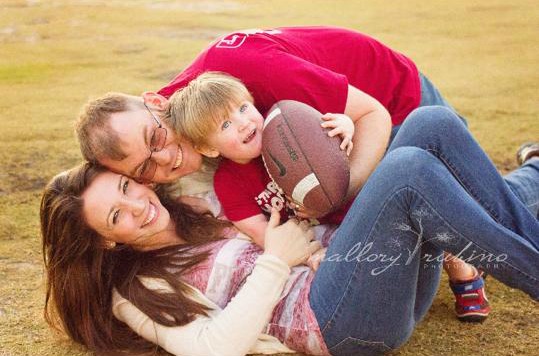 Tell us a bit about yourself. I'm 26 year old mom, wife, and school social worker living in Brandon, FL! I'm a cradle Catholic and an FSU alum, Go Noles! They have an awesome Catholic Student Union, that I was very involved in and met my husband through! I love chocolate and dancing around the bedroom with my 2 year old cutie of a son. My husband and I know more about Disney World than most people, fun facts and stuff, and can be seen there almost every other weekend! I like to have fun and meet new friends!
How did I get involved with rosary making? I learned to make them at summer camp when I was in middle school. I've always been crafty and it just came easy. In college, I worked for Catholic Prayer Cards (an online prayer card website) and made rosaries there too. Now that I'm a mom, I love making them to make a few extra bucks here and there.
What Is Your Favorite Advent Devotion? Not really sure what my favorite advent devotion is but I love journeying with Mary through pregnancy. I can't imagine being 40 weeks pregnant riding so long on a donkey. And then to get to Bethlehem and no inns are available. I like to reflect on the journey that her and Joseph fought so hard to bring our perfect savior into this broken world.
Thanks, Jenna.
Visit her etsy shop at Etsy.com/shop/thislittlelightblog and check out the other rosaries she has available. (Like the basketball one for boys! I'm thinking it would make a nice St. Nick feast day gift.)
* * *
There you have it! These four items – the Blessed Is She Advent Journal, the mini Mother of God icon, 4 lavender tea candles  and a beautiful knotted rosary (that Jenna generously donated for the give away) can be yours! The contest will run until Tuesday, November 25th, midnight. I will announce the winner on Wednesday the 26th.
Note: If you want to be assured you get a BIS Advent Journal by Advent, order one today! If you do happen to win the contest, just keep the other items and share the journal with your sister, mom or friend!
So join the fun and good luck!!
(If you don't like using Rafflecopter then leave a comment with "add me to the contest" and I'll add your name to Rafflecopter as a +2 entry for leaving a comment.
)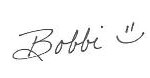 PS – You can follow RoL on Bloglovin, Feedly or another news feed. If you are a social media fan like me, we can stay in touch through Facebook, Twitter, Pinterest, GoodReads, Letterboxd or Instagram.